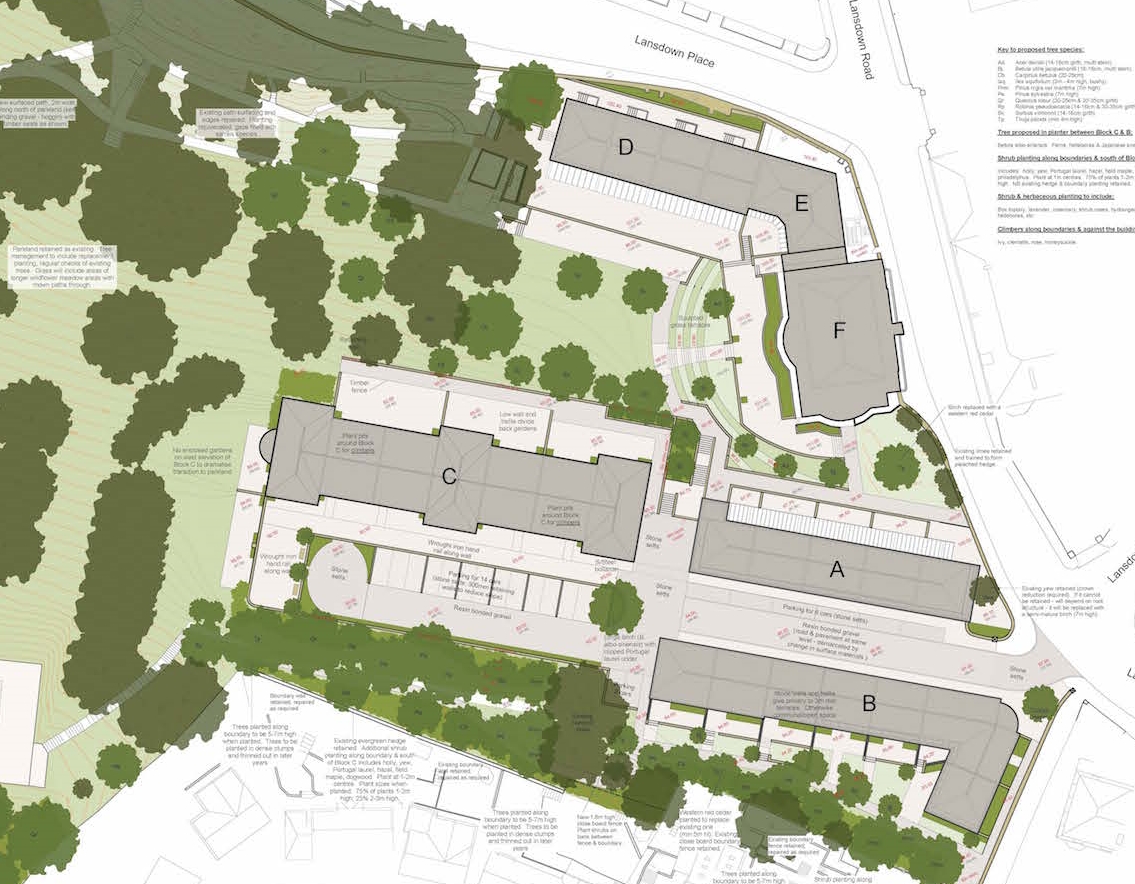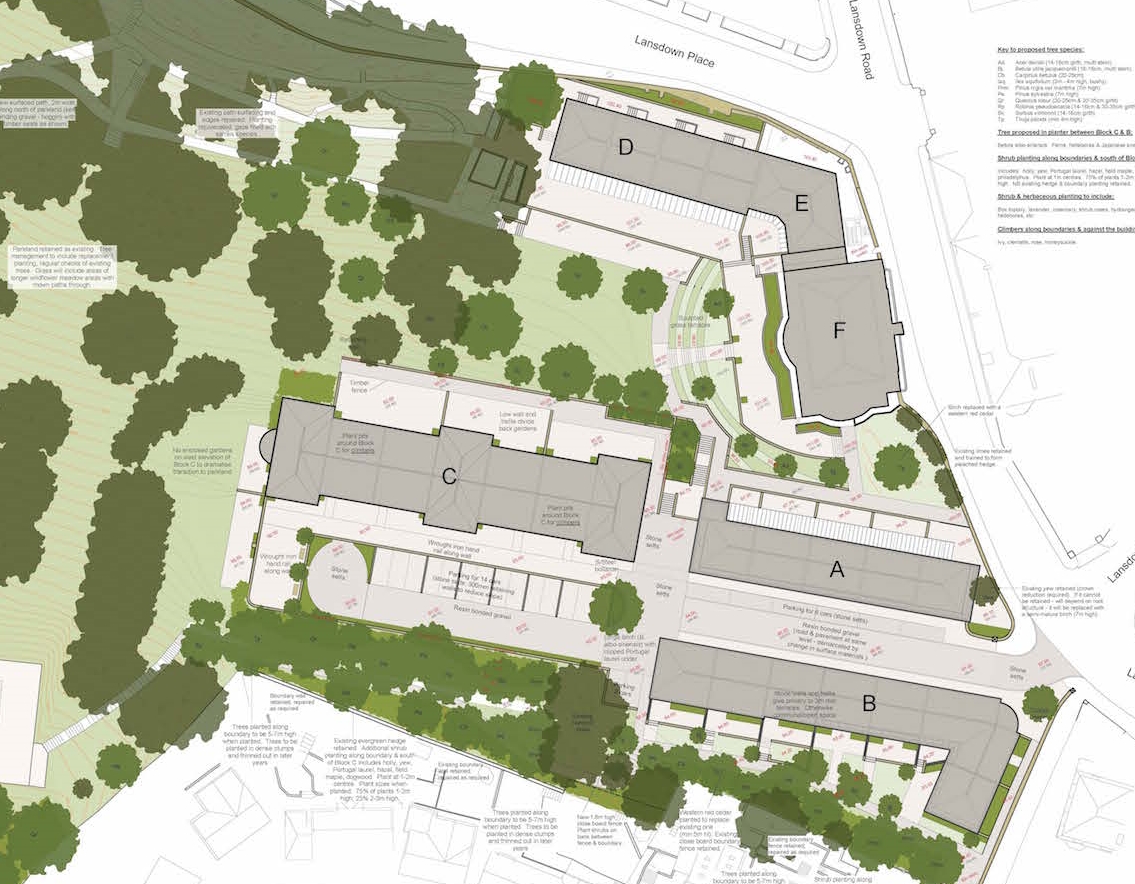 Residential development, Bath
Landscape planning & design, also landscape & visual appraisal for a residential development in central Bath. The site is a former school site, within the World Heritage Site, Conservation Area and the context of listed buildings.
Planning permission for major new garden
Planning permission for a major new garden in Oxfordshire. What was unusual about this project was that we proposed the demolition of part of a listed building to restore the setting of the 18th century farmhouse in the wider landscape. We were able to justify the proposals fully and the scheme was granted consent.
Drives and new access
We have great deal of experience designing and obtaining planning permission for new drives and accesses. The right approach to a house makes an enormous difference and can add considerable value.
Expert witness
Max Askew recently gave evidence on behalf of Cherwell District Council at a public inquiry. The council had refused permission for c.120 houses on the edge of Banbury and the developer appealed the decision. Max's evidence related to landscape & visual matters, also the historical significance of the landscape. The developer's appeal was dismissed largely on account of the landscape and visual arguments, and the site's historical significance.
Landscape & Visual Impact Assessment
Our landscape and visual impact assessment helped the developer gain planning permission for c.300 dwellings in the Green Belt and in the context of a Conservation Area.
Equestrian facility within a historic landscape
Planning permission for new equestrian facility within a historic landscape. Our landscape design and our landscape and visual appraisal ensured the appropriate siting and design of the buildings to avoid adverse effects on the historic landscape.